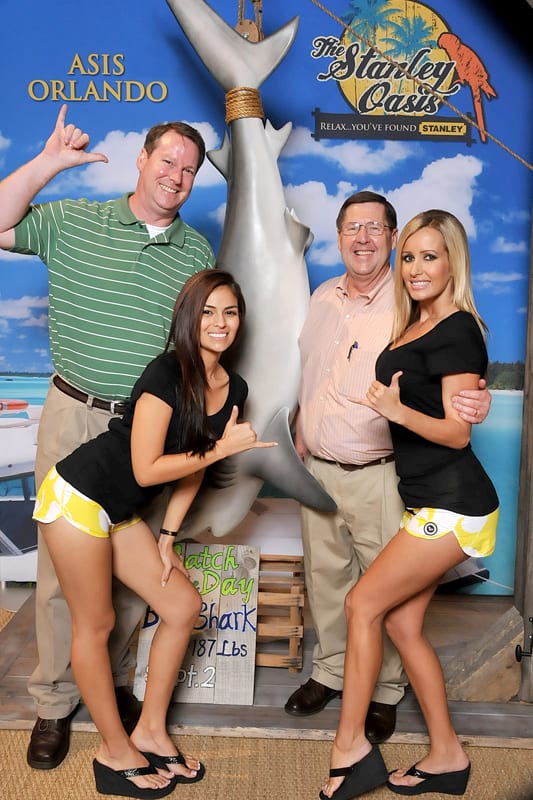 Want to lose wait?
Event Photography
Orlando Event & Green Screen Photography
Our Orlando Event Photography, Green Screen Photography and Photo Booth Photography divisions provides high-resolution event photography for groups, special events, trade shows, meetings and conventions in Orlando as well as throughout Central Florida. Our Corporate Event Photography with On-site Printing Service allows your attendees an immediate memento of your event. Your guests will be amazed when our photographers shoot and print their images in about 30 seconds. We can even include graphic artwork, your company logo, the event location, and the date directly on the image. We have multiple photographers, portable photography studios and on-site digital print stations so there is no group that is too small or too large.
On Site Head Shots
If on-site portrait Corporate Head Shots or Executive Portraits photography is needed for your conventions, conferences, trade shows, corporate or executive events, our photographers can setup a portable photography studio and portrait backdrop and provide on-site monitors for your attendees to review their images. We can also post their images online or print on-site with our digital print stations.
Golf Tournaments
Our golf tournament digital photos are taken during the tournament with our photographers going from hole to hole, taking foursomes shots. However we will not slow down the play and the at the end of the tournament, each golfer gets to take home a unique 5×7 or 8×10 photo with the corporate logo, tournament name and date on it. Giving your guests a high quality digital photograph to take home is a great way to thank them and to advertise your event and sponsors.
Photo Booths
Having an Orlando Convention and want to provide your attendees something fun and exciting! Our Photo Booth Division can set up either of one or both of our Vintage Style Photo Booths anywhere in Orlando's Hotels or Convention Center as well as throughout Central Florida. Our Photo Booth Photography with Instant Printing of 4×6 or 5×7 prints that includes custom layouts with your event information as well as your corporate logo is a keepsake that your convention attendees will cherish for years to come.
Want to promote your company at a Trade Show? Offer your prospective clients a Photo Booth picture as a way to draw them into your Trade Show booth. We can be set up at your Trade Show Booth location in as little as a 3×5 foot area and provide them with an awesome fun experience. Need their email address's? We can set up our Vintage Style Photo Booths to print onsite and give the attendees an option to email the images to themselves and we can provide you with that email list.
We can set the Photo Booths to print a copy for everyone in the photograph, up to six people.
We have a huge box of props for you and your guests to have fun with that include hats, sunglasses, masks, and other goofy props.
A Flash Drive of all the images is included and optional free online image hosting on the Corporate Visual Services website is available.
Green Screen Imaging
Having an Orlando convention, conference or trade shows? With our Digital Green Screen Photography and on-site printing we can place your guests in a variety of scenes to enhance the theme of your event. We can drop in any digital background, corporate logo and information you would like to the image. Our photographers take your attendees photo in front of a green screen and place them in front of your artwork or we can use an image of the Swiss Alps, Las Vegas, the Statue of Liberty or a Tropical Beach, the choice is unlimited. Or our graphics department will create an custom image to enhance your theme and promote your services.
Each take home photograph is a piece of advertisement for you. The customized image might contain a specialized background or one of our many stock images with an overlay such as a magazine cover, a custom border, or simply your logo and event ID.
In addition, cardboard folders or a variety of frames are available to add the final touches to your guests memento.
We can also post your event images online for viewing and ordering if you prefer.
Gallery