They say a picture is worth a thousand words.
We'd suggest a picture.
Not only can we photograph your next Orlando Convention or Conference, our Orlando Convention Photographers can save you a lot of writing.
Need Orlando Convention Photography?
We are professional event and convention photographers serving Orlando, Central Florida and the Orlando Convention Center for conventions, conferences, trade shows, corporate and executive events. Our Orlando convention division has covered thousands of meetings, seminars, conferences and corporate events for over 3 decades.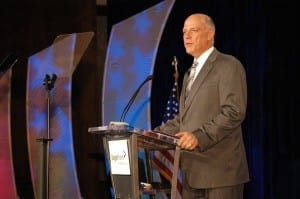 In Orlando, our professional photographers cover conferences, trade shows, conventions and corporate events of any size, capturing interaction as it happens. You'll get outstanding professional photos of your keynote speakers, association leaders, breakout sessions, exhibit halls, group photos and social events. We are based in Orlando, Florida but we routinely cover assignments across the United States, We also travel to Mexico and the Bahamas. With Orlando being one of the largest convention hubs in the country, a large majority of our work is right here in our own backyard. However, we gladly travel to where ever our clients may need us.
Our Orlando Convention Photography division can also post your events images on our secure website for easy access to you or your attendees. Viewing images online is a easy and cost effective way for small, medium or even large groups with hundreds of people needing to view and order images from your Orlando event.
Whether you need professional photography for your corporate event in Miami, conference coverage in Atlanta, a team of convention photographers in Las Vegas, or event photographers in New York, Our Orlando Convention Photography division can handle your project with efficiency and expertise.
We know that as an event planner, you don't have time for a lot of questions once your conference or event starts. Just provide our Orlando Convention Photography division with a schedule and shot list, and we'll handle it all for you. If we have questions, we'll ask you well before your event. Once we're set to cover your Orlando convention, you don't have to worry about us at all. We have multiple professional photographers on call at all locations to cover any schedule changes or last-minute emergencies. Our convention photographers deliver value, reliability and fast turnaround times.
Se habla espanol!
And, by the way "se habla espanol". If your Orlando convention or conference needs a Spanish speaking photographer, we have one. Whatever your needs are, we can accommodate your Exhibit, Trade Show, Meeting and Convention Photography needs.
Corporate Event Photography
Photographing Orlando conventions and corporate events takes experience, knowledge, and a knack for knowing what's going on at all times. For your next corporate event, hire Corporate Visual Services to capture the crowds, keynote speakers and sponsors. Corporate event photography has been our specialty for over 30 years.
Exhibit Photography

Corporate Visual Services specializes in trade show exhibit photography, serving exhibit designers and builders for 30 years, we can capture the essence of your exhibit design through exceptional exhibit lighting and skillful photo-manipulation, so your exhibit photography showcases your very best work.
Trade Show Photography
For professional, courteous Orlando convention or Trade Show photography, look no further than Corporate Visual Services. Our Orlando Convention Photography division is based in Orlando, Florida which is ranked among the top trade show cities in the world. Corporate Visual Services has worked with convention and trade show exhibitors, sponsors, and managers to capture the energy and excitement of trade show people, products, and promotions.
Look to Corporate Visual Services and our Orlando Convention Photography division to provide competitive pricing, state-of-the-art technology; personal service and quality professional photography with experience you can trust.
Corporate Headshots or Executive Portraits
If you're having a convention or meeting in Orlando and need professional headshots or executive portraits, our Orlando Convention Photography division has professional photographers that can set up a full portrait studio at your Orlando Hotel or Convention Center and get those professional images you need of your attendees, Keynote Speaker or the executive board.
Having a convention or conference in another state? We can travel to your location with our portable portrait studio and computer to shoot, review and retouch the final images for you. We can also post their images online, print on-site with our digital print stations or email the best image directly to them.
Planning a business event in Orlando? Simply call 407-894-5205 or click below to request a quote.
Our other photography services are…
Group Photos, Public Relations, Medical Photography, Corporate Annual Reports, Editorial, Award Ceremonies, Ground Breaking's, Press Release, Golf Events, Company Picnics, Advertising Brochures, Holiday Events, Check Presentations, and Ribbon Cuttings.