People, Places And Things!
We create images for annual reports, corporate brochures, advertising and editorial assignments.
Here at Corporate Visual Services, we know that Orlando Advertising, Corporate Photography and Corporate Annual Report Photography must capture the true essence of your company. We create images that communicate your ideas and provide the reader with an insiders glimpse into the heart of what makes your organization unique. We capture your corporation's people, products, services, and facilities in a manner which illustrates and communicates your company's scope and direction. With over three decades of experience, we can provide you with images that speak volumes without saying a word.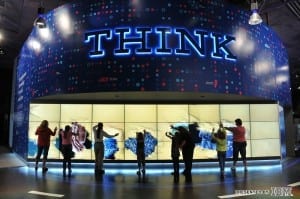 Whether it's for annual reports, corporate, advertising, or editorial storytelling, competition for consumers plays a huge role in today's marketplace. The right advertising images play a vital role in increasing sales and retaining a loyal customer base. Our fresh, creative approach, will provide your company with commercial images that show your products or services at their very best, therefore promoting confidence and trust in your brand. Visually unique, ingeniously compelling, our photography will surely inspire consumers to take a closer look at what you have to offer.
Planning is what makes the photography process run smoothly. Whether it is a static environment shot or an executive portrait of your organizations CEO, we plan ahead in order to assure the best possible images with the least interference in your daily schedule. Our Photography services include Executive Portraits and Headshots in our Orlando Photography Studio or at your location.
Good digital photography is very important when it comes to the image of your business. Whether it is for social media, a company brochure, a corporate annual reports, or photos that going on your website, you want the very best in high quality photography and images.